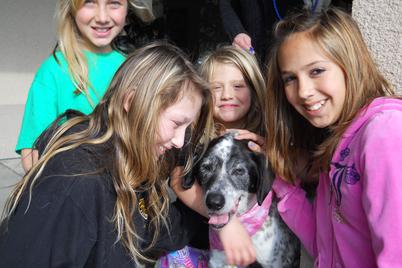 Dalmatian Rescue of Southern California, Inc.

If you have any free time and love dogs, there's nothing more rewarding than to give them your heart and time.  Our dogs love interacting with the volunteers and it helps to socialize many of them, who were neglected or abused prior to their rescue.  Currently, we need volunteers for:



dog walking


dog bathing


basic training (at the kennel in Newport)
When there are adoption events, we can always use assistance in transporting dogs, to and from, the event and manning booths with dogs and patrons.

If you are interested in volunteering, in any capacity, please contact us.  We can ALWAYS use the extra hands!